Dropshipping Service
We support dropshipping in 3 ways:
1. Place dropshipping orders for your customers on our website directly.
2. Fill in orders on google spreadsheet, so we ship according to your orders information.
3. Synchronize orders information automatically from your Shopify store.
Here, i want to show you how we grab orders from your shopify website automatically?
A private app can be created on your shopify to build connection between your shopify and our's, so we can grab order information from your website.
click Apps on your Admin manage page, then click Manage private apps
click Creat new private apps
fill the information of Private app name and Emergency developer email, we set example below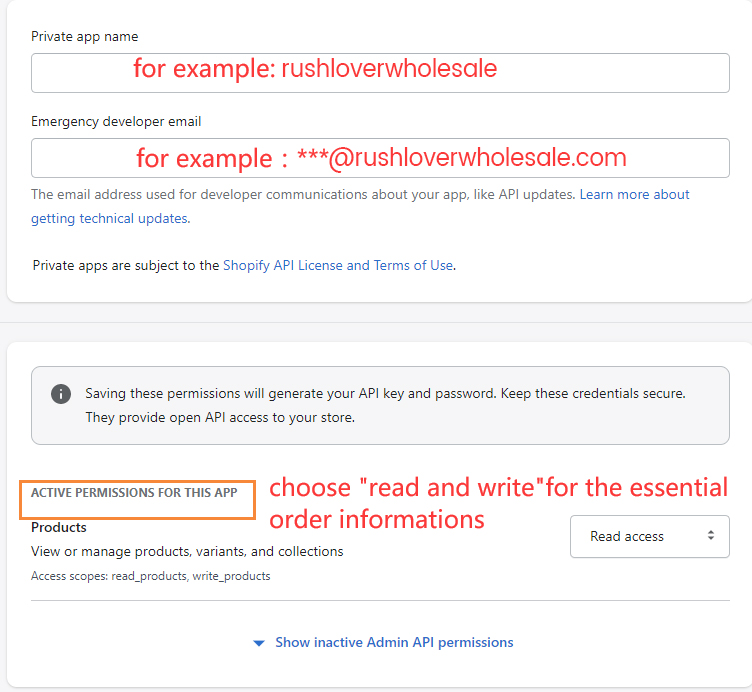 active permissions
please follow these reminders to allow us these permissions to grap order informations and update order status.
Click Show inactive Admin API permissions, then setting permissions
save all settings, then turn to set API informations, please share us API, password, Example URL, Shared Secret